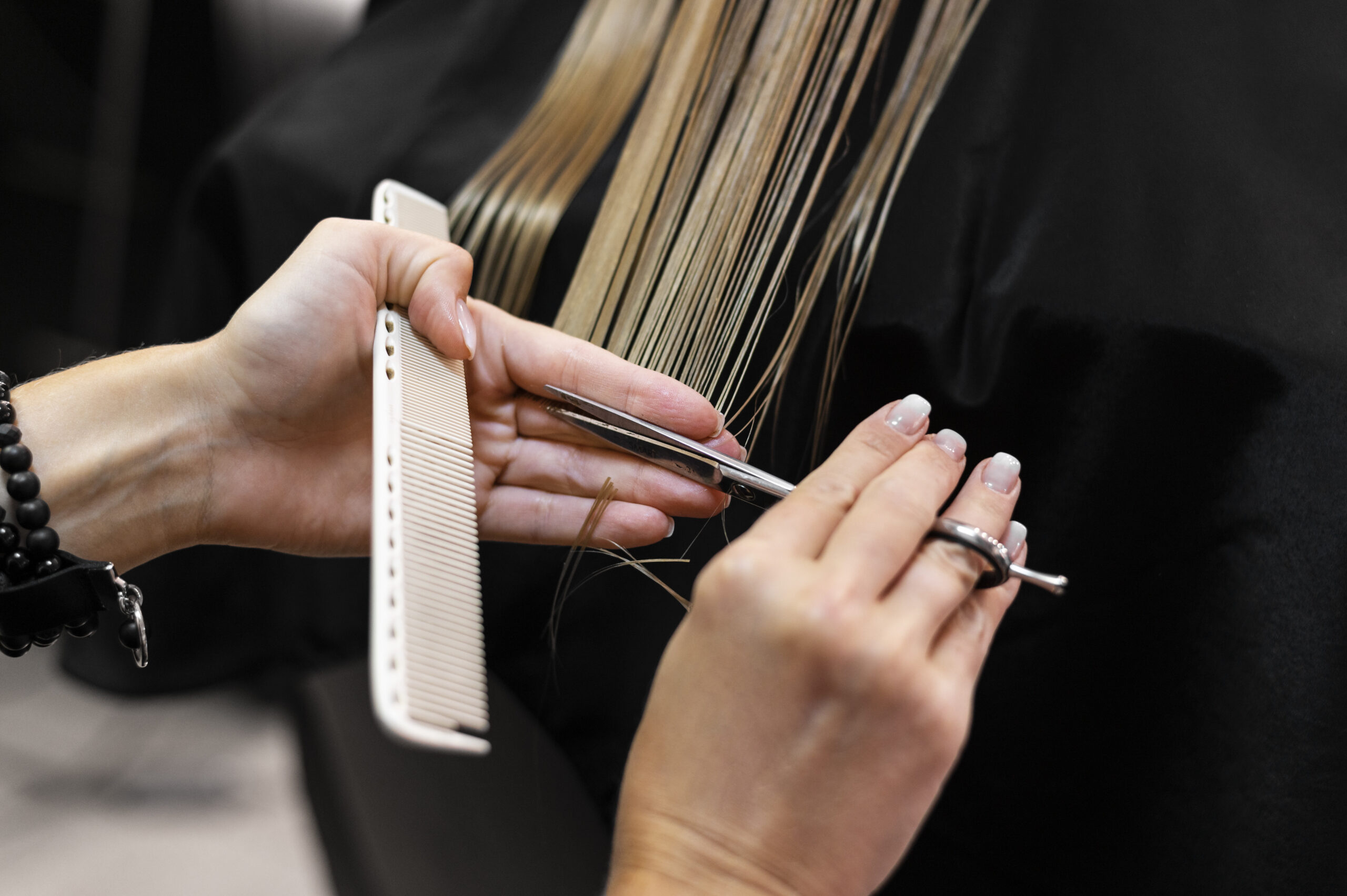 Do you desire a modern, classic, or revolutionary haircut? Our skilled specialists can give you the look you desire.
Women's Cut: $85-$120+

Men's Cut: $49-$75+

Fringe trimmings are complimentary


Kerastase is the world's leading luxury professional haircare brand. Born in Paris in 1964, the brand has built its reputation on delivering exceptional performance on scalp and hair through exquisite products and personalized, in-salon treatments, all powered by scientific expertise and professional knowledge. These luxury hair care products for all hair types instantly deliver visible results.

Fusion-Dose: With 6 Concentrés and 5 Boosters available, there are up to 30 different mixture possibilities. It allows you to target two unique hair concerns at the same time.

Achieve your dream length and volume with hair extensions, an effortless way to enhance your style. We offer Easihair Pro tape in hair extensions, made from 100% human hair. These reusable hair extensions are applied using a medical grade adhesive and are gentle enough for fine/thin hair. Contact us for your complimentary consultation to receive your personalized quote.
KERATIN SMOOTHING TREATMENTS
Is your hair's texture unmanageable? Wouldn't it be amazing to reduce styling time by 70%? Straight, silky hair with a lightweight texture can be attainable. At LeBlanc Salon & Spa, our treatments are to reduce frizz and make hair smoother, more manageable, and shinier. The therapeutic properties of keratin effortlessly combat frizz, split ends, and dryness in damaged hair. CONTACT US for a free consultation to determine which Keratin Smoothing Treatment is best for you.
 Keratin Express: $169-$199+ lasts 8-10 weeks
 Keratin: $350-$450+ lasts 12-14 week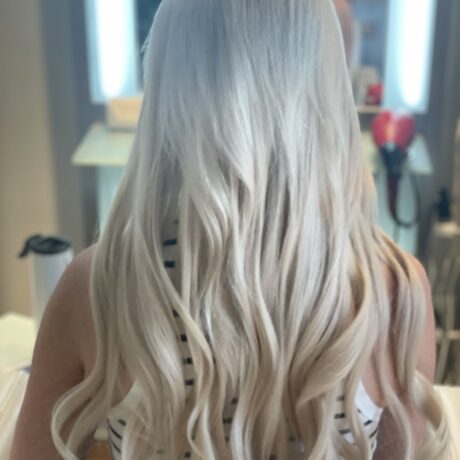 For any special event or simply for the sake of it, we can style your hair. Whether you prefer an updo or wearing it down, our goal is to make sure you look fantastic. We begin with a thorough consultation, then treat you to a luxurious shampoo and scalp massage before giving you our famed Signature Le Blanc Blowout. CONTACT US for your free consultation to receive your personalized quote.
Style Out: $49-$66+
Style with Extensions $85-$120+
Updo $95-$135+
Discover color that conveys your personality. To ensure optimum results, the process starts with a detailed color consultation that takes into consideration your lifestyle, skin tone, hair type, personal style, budget, and haircut to ensure the most favourable outcome. Crafted with your unique needs in focus... below, you'll find our top-rated color services, accompanied by approximate, average prices. Prices can fluctuate based on the specific L'Oreal Color Specialist providing your service and the quantity of products required to achieve your desired look.
Root touch-up: $95-$115+
 Face frame highlights: $85-105+
 Partial highlights: $115-$145+
 Full Highlights: $175-$199+
 Partial Balayage: $145-195+
 Full Balayage: $175-$255+