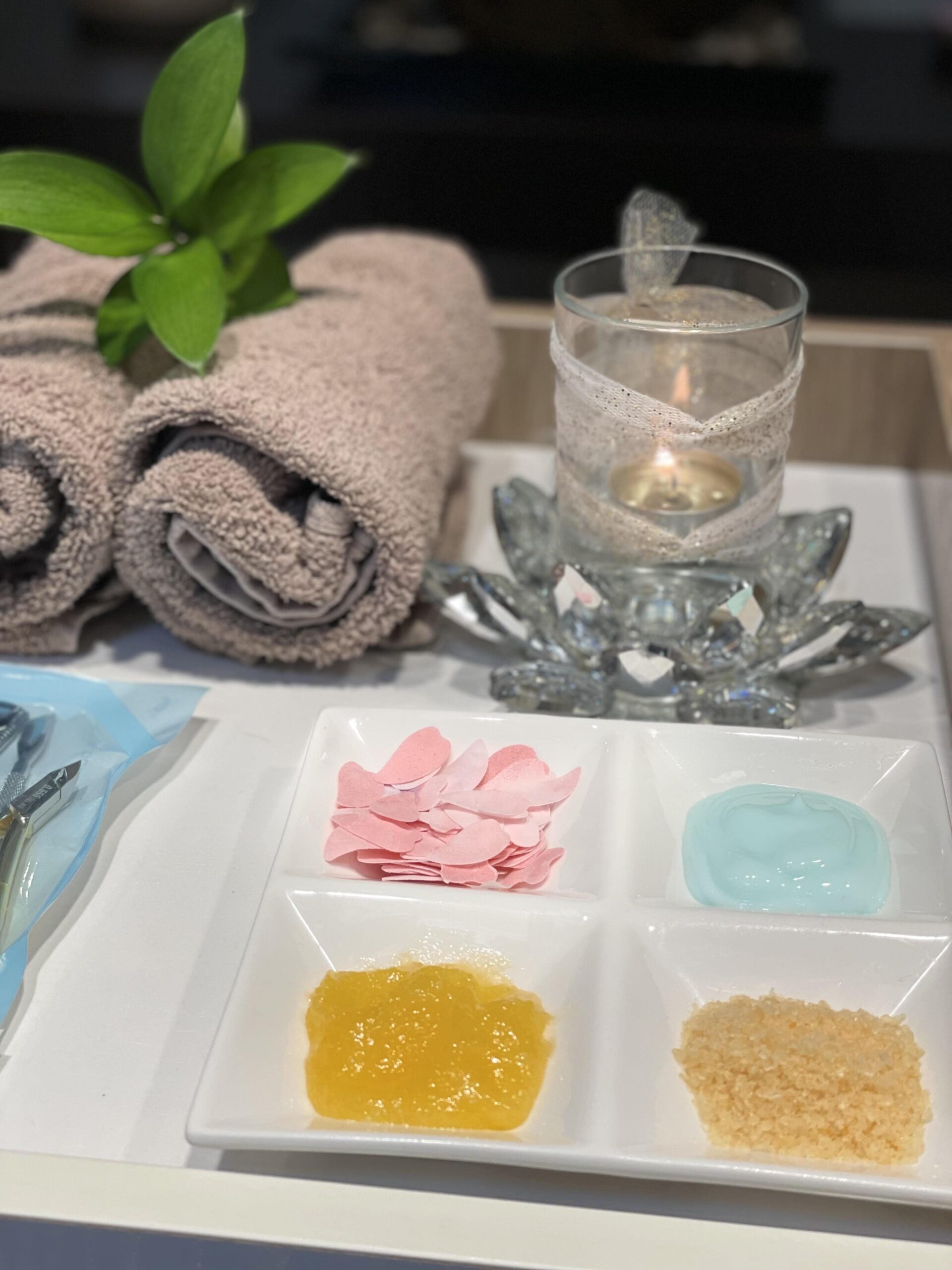 Indulge in a blissful pause and let your hands and feet experience ultimate pampering. Our renowned manicure and pedicure treatments encompass nail trimming, precise shaping, and cuticle maintenance, all accompanied by a relaxing massage. For your feet, we gently smooth the soles, apply a hydrating exfoliant, and conclude with a comforting hot towel wrap, complemented by a luxurious foot massage.
SIGNATURE MANICURE: $35
SIGNATURE PEDICURE: $59
For the ultimate luxurious experience, immerse your feet in an aromatic bath, unwind with a glass of wine, and let go. Then savour a mineral-rich, organic salt scrub that will leave your skin smooth and polished. Following this, we'll cocoon your legs in an invigorating botanical mask to detoxify, reduce cellulite, and promote better circulation. We'll conclude your pampering session with the indulgence of warm collagen gloves.
MANICURE: $65

PEDICURE: $85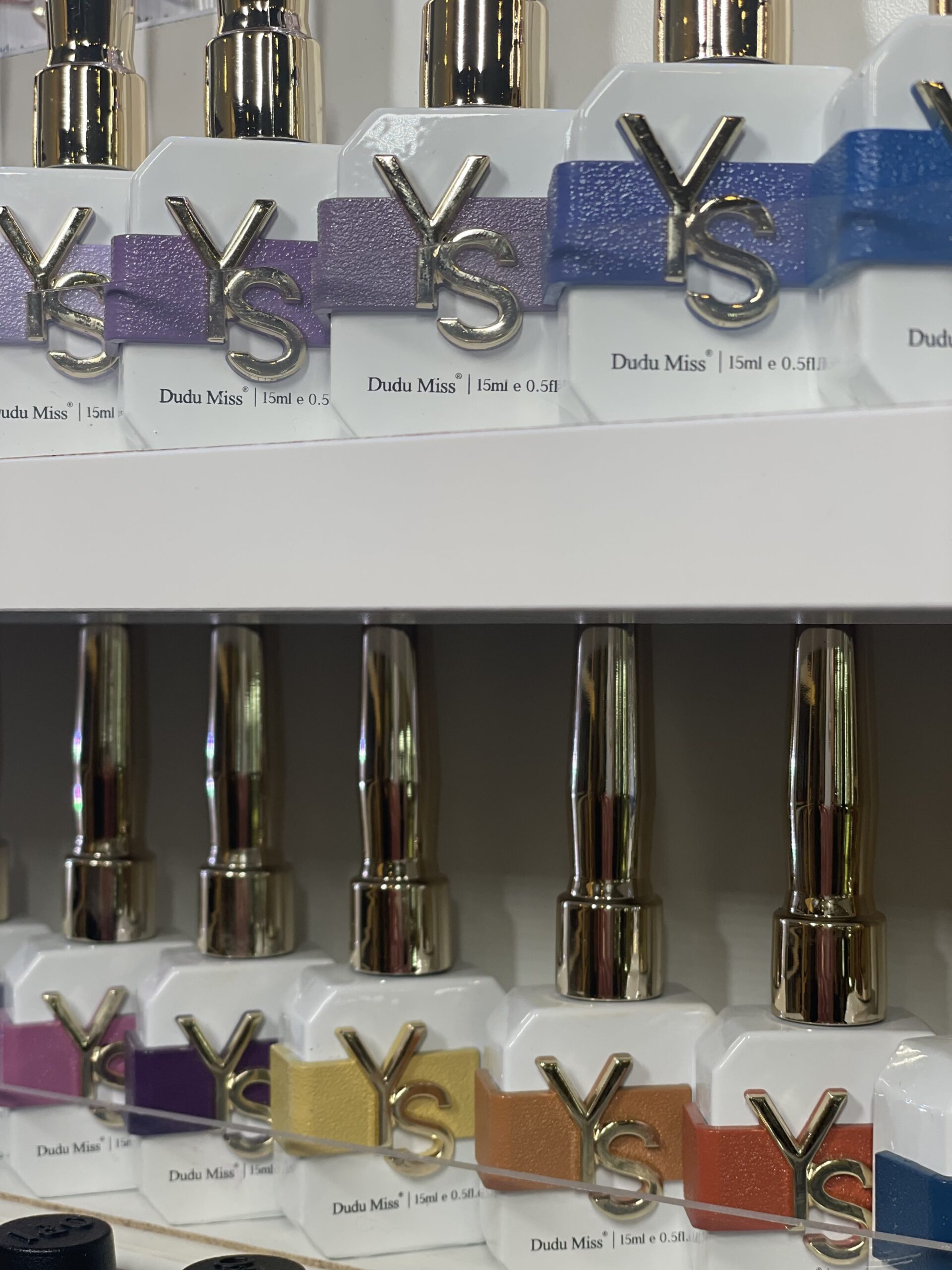 GEL MANICURES &
PEDICURES
Seeking nails that can withstand holidays, hectic workdays, and hands-on activities? It may be the perfect moment to contemplate a gel manicure and pedicure. Gel nails are renowned for their resilience, long-lasting quality, resistance to scratches, and impressive potential longevity of up to 14 days.
MANICURE: $58
PEDICURE: $87
Available in a variety of shades, dip nails present an excellent acrylic nail alternative, offering the durability of gel. The procedure involves applying an adhesive to the nail bed, followed by immersing the nail in colored powder, sealing it, and finishing with a quick-drying top coat. Notably, there's no need for UV or LED lights in this process!
ONE COLOR: $65
PINK & WHITE: $75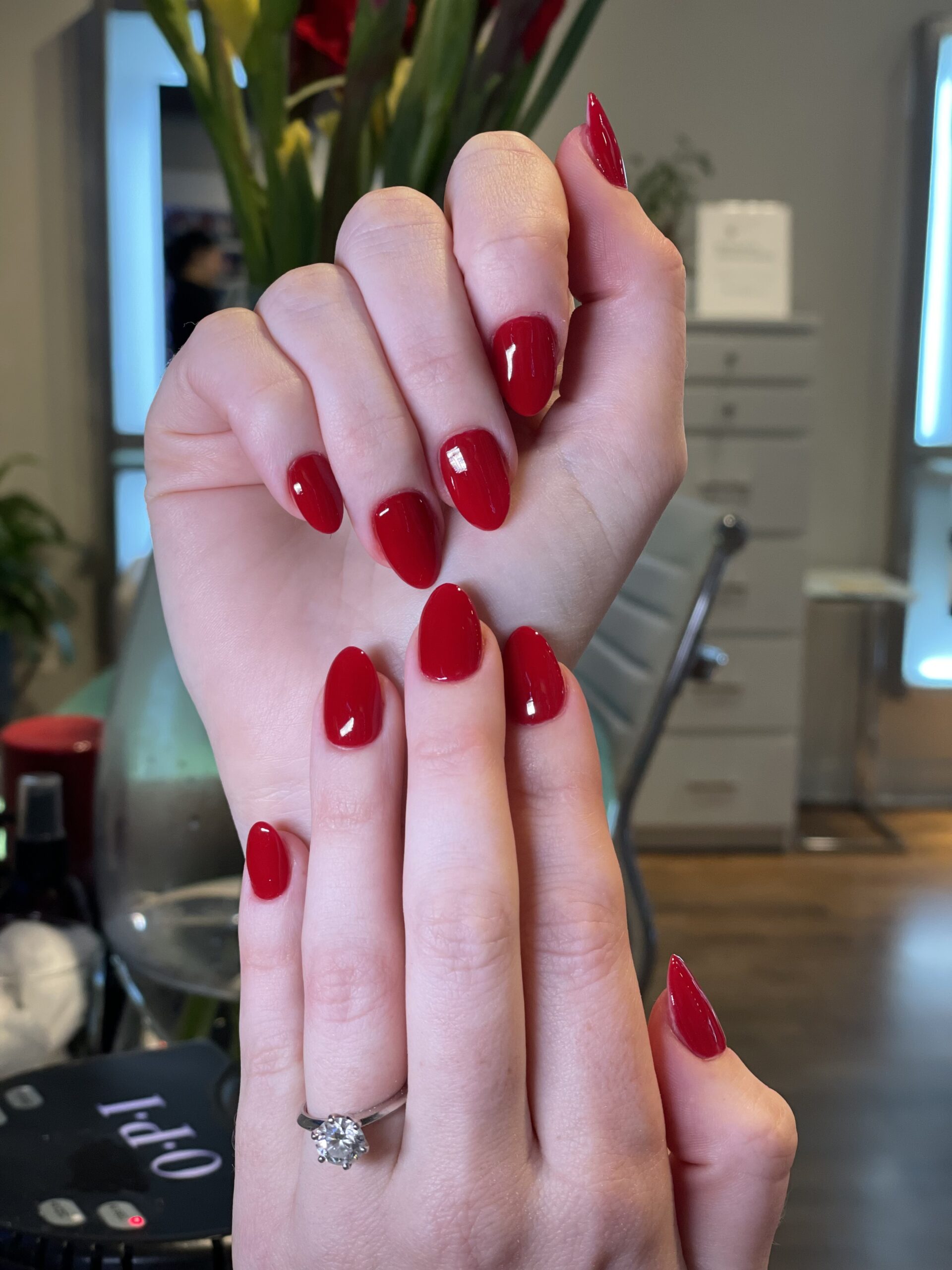 Embracing Elegance
Time for a twist!(15 min)
Whether you're pressed for time or keen to try out that fashionable hue you've been eyeing, this is a fantastic way to keep your nails in pristine condition. The service includes nail shaping, buffing, and the option to choose your favorite color application.
GEL SOAK OFF: $10
POWDER SOAK OFF: $15
GEL POLISH:

HANDS: $23 FEET: $28

NAIL DESIGN: $5+
PARAFFIN WAX: $10
COLLAGEN GLOVES: $15