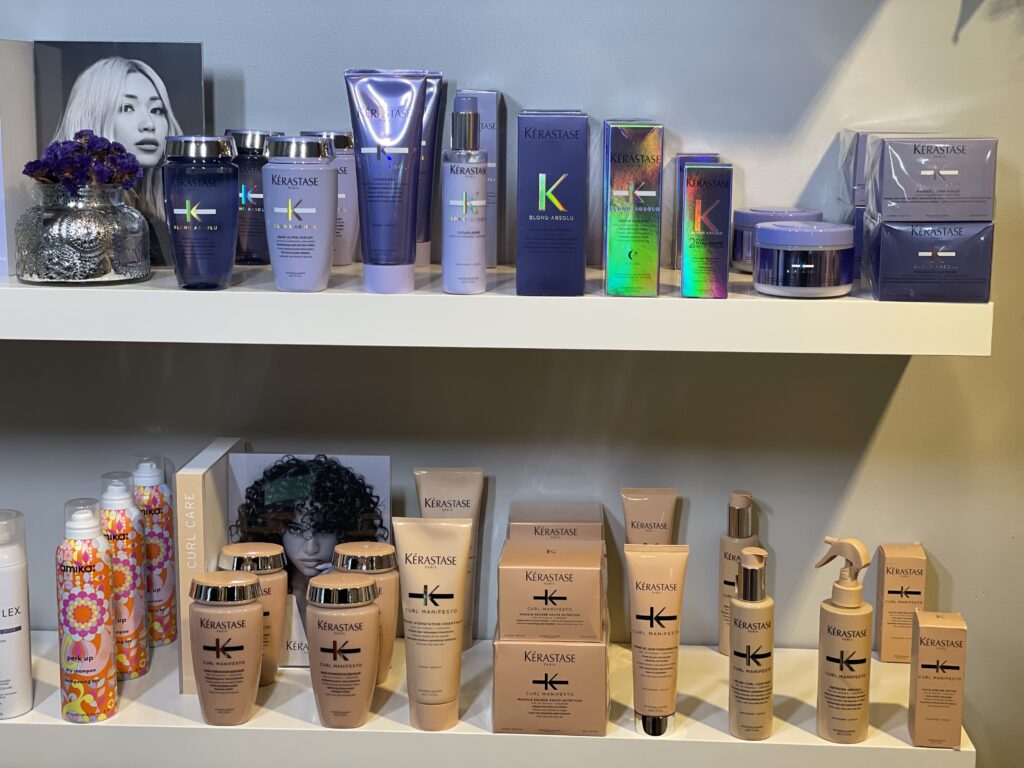 Kérastase: Curl Manifesto
Kérastase Curl Manifesto isn't just haircare; it's a curl revolution. These products are expertly crafted to cleanse, hydrate, and define your curls, ensuring they're always at their best.
With nourishing ingredients like Manuka Honey and Ceramides, this range tames frizz, adds shine, and leaves your curls soft and manageable. Say hello to the curls you've always dreamed of and let your natural beauty shine.
Kérastase Genesis is more than a haircare product; it's a commitment to hair health. These thoughtfully formulated products are to cleanse, fortify, and protect your hair, leaving it more resistant to daily stressors. With potent ingredients like Edelweiss Native Cells and Ginger Root, it's the secret to hair that's not only glossy but resilient.
With Kérastase Genesis, feel the assurance that comes with durable, healthy hair. Boost your haircare routine and let your locks shine with resilience and beauty.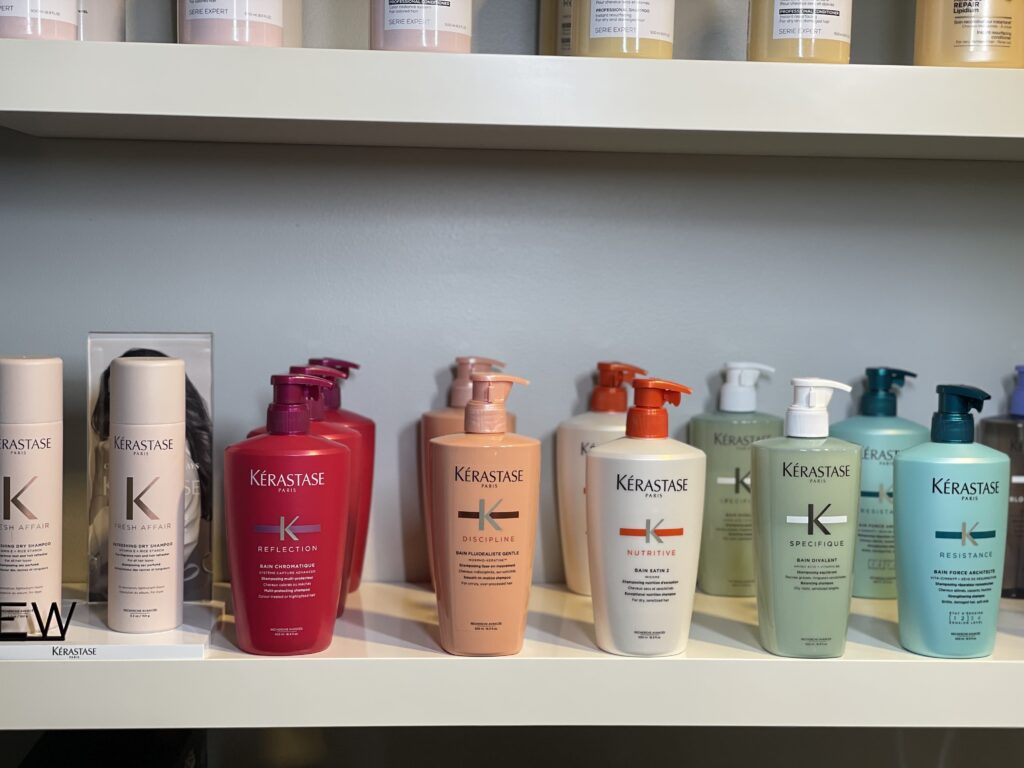 The best Kerastase product for all kinds of colored hair is the
Chroma Absolu hair care line. It fortifies hair by giving color-treated hair restorative care and nourishment, preventing color fading, having anti-frizz features, and producing lustrous, healthy hair.

Chroma Absolu's innovative formulas offer protection against the fading effects of UV rays and environmental stressors, ensuring that your color remains as stunning as the day you left LeBlanc Salon & Spa.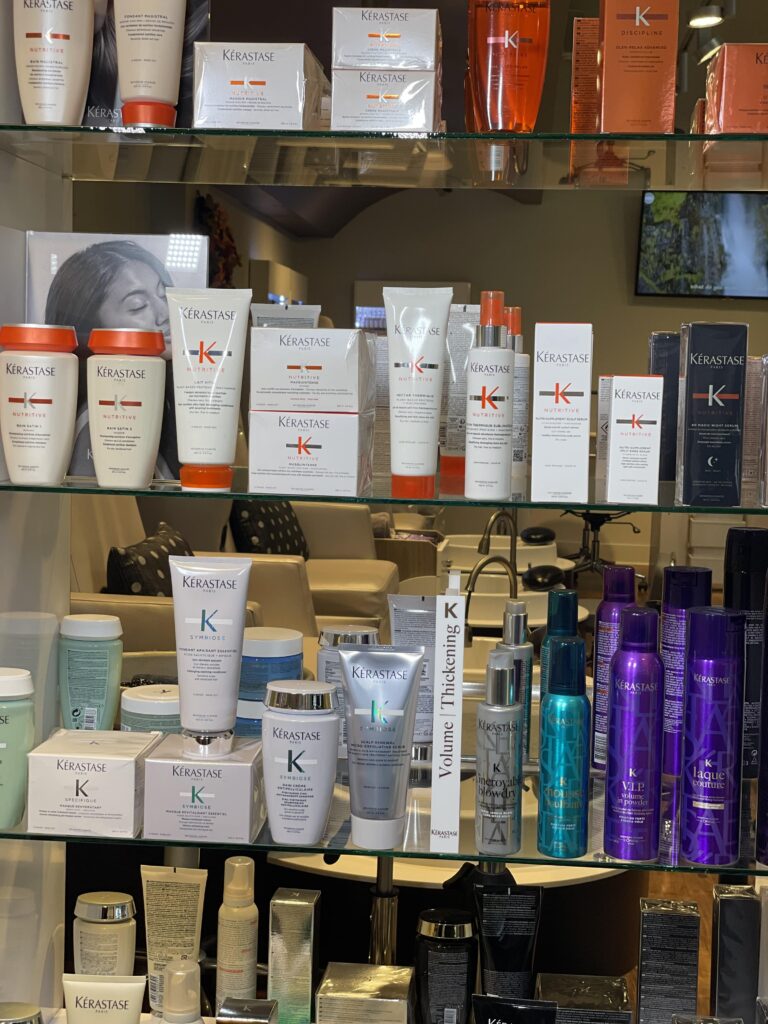 Discover the pinnacle of hair care luxury at LeBlanc Salon and Spa, where we proudly offer Kérastase products and treatments. With a legacy of excellence dating back to 1964, Kérastase is synonymous with top-tier hair solutions. We're thrilled to present to you Kérastase Blond Absolu, the ideal choice for all of our exquisite blondes.

Kérastase's functions go beyond ordinary hair care. It's nourish, strengthen, and enhance your locks. With innovative ingredients like Hyaluronic Acid and Edelweiss Flower, this collection is all about keeping your blonde hair at its best.
Indulge in the opulence of Kérastase at LeBlanc Salon and Spa. Your hair deserves the best, and we're here to make it happen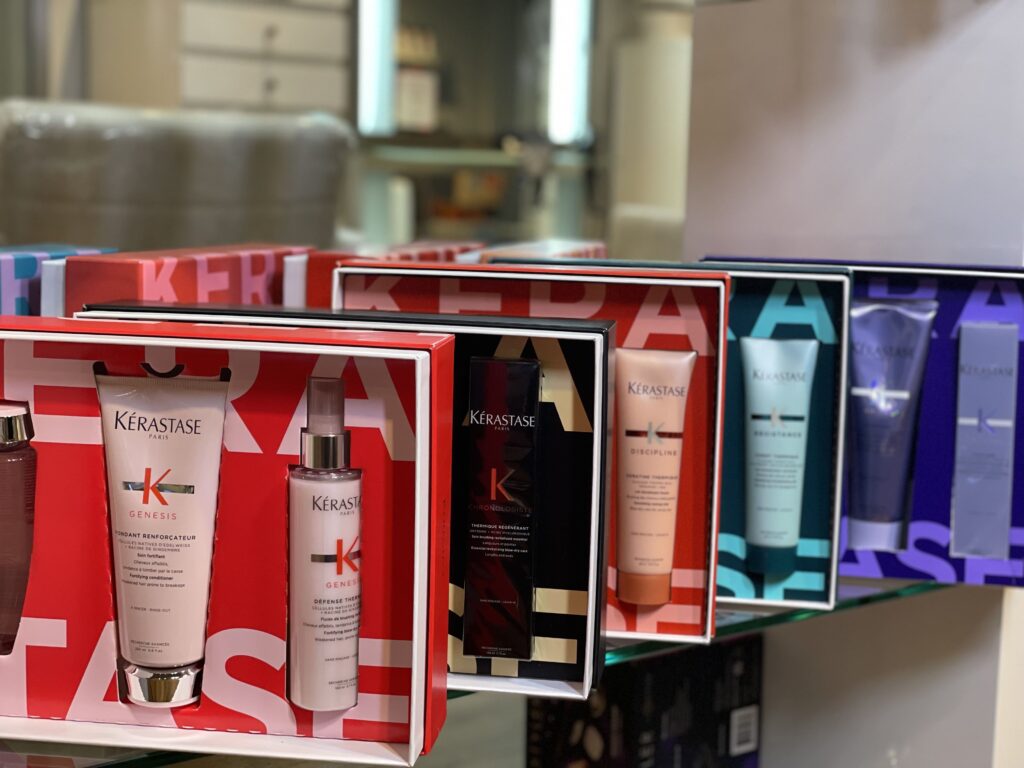 At LeBlanc Salon and Spa, we are proud to offer the complete
range of Kérastase products, from Nutritive to Discipline,
Reflection to Spécifique, Resistance to Fresh Affair.



Each collection is a testament to excellence in hair care, ensuring your unique hair needs are met with precision and luxury. Discover the art of hair care with Kérastase's comprehensive range in LeBlanc salon and spa.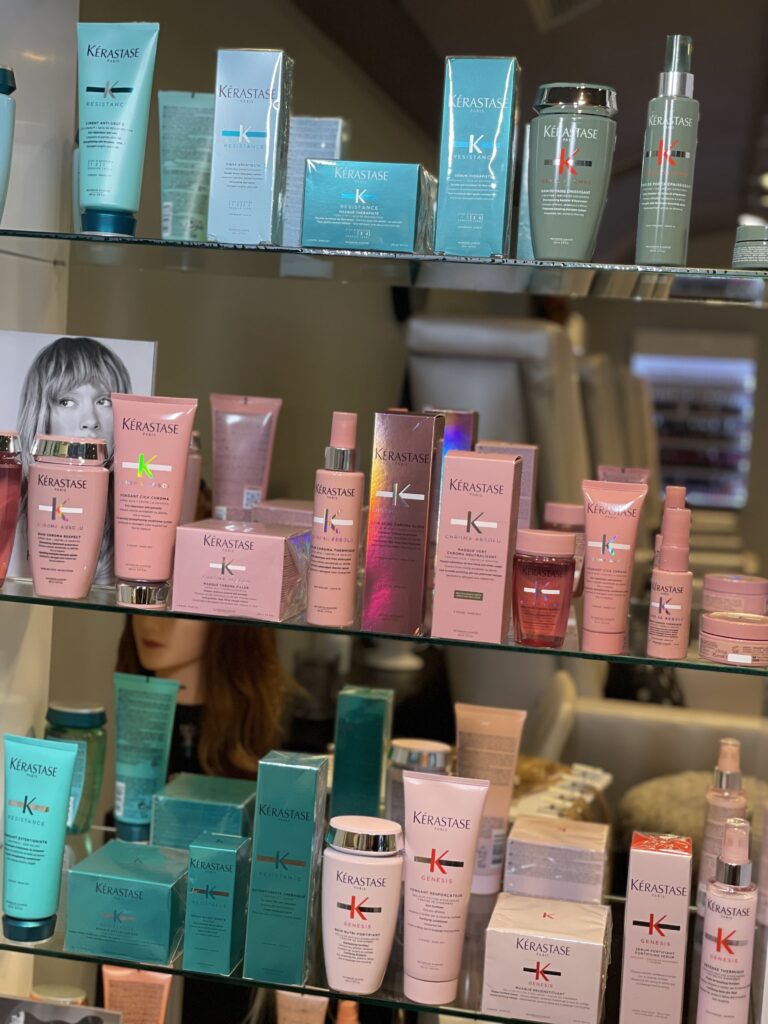 At LeBlanc Salon and Spa, we believe that beautiful hair begins
with exceptional care. That's why we trust Kérastase Nutritive to
deliver the nourishment your hair deserves.
Kérastase Nutritive is more than just a product range; it's a
commitment to hair health. These luxurious formulations are
crafted to deeply nourish and revitalize your hair, leaving it soft,
supple, and radiantly beautiful.
No matter your hair type or concerns, Nutritive has the solution to transform your locks. With Kérastase Nutritive, you can enjoy the splendor of nourished hair and make your hair glow with vitality and health.
We are thrilled to introduce to you Kérastase Symbiose, the new advancement in hair care. Kérastase Symbiose is a powerful alliance of anti-dandruff efficacy and luxurious care.
Kérastase Symbiose balances the health of your scalp and hair in a simple yet profound way. These meticulously created solutions ensure that your scalp is nourished and your hair is vivid by cleansing, hydrating, and renewing. Discover the assurance of a scalp free of flake and the beauty of well-nourished, healthy hair at LeBlanc Salon & Spa.